Welcome to iCare Dentist!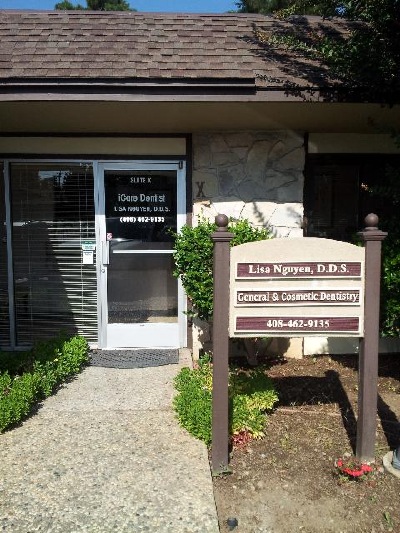 We like to see you smile!

The iCare Dentist team is committed to giving our patients beautiful, confident, and healthy smiles. At our office, your time and needs are valued. We offer one-on-one doctor-patient care, so rest assure that your privacy is respected throughout the appointments.

Dr. Lisa Nguyen will help patients develop personalized dental treatment plans and use her excellent clinical skills with a gentle approach to deliver the best care possible.

Dental Services

Family and Cosmetic Dentistry

Fillings, Dental Cleanings, Root Canals,
PFM Crowns, Bridges, Implant Crowns, and Dentures
Veneers, Teeth Whitening
Oral Surgery

Dental Implants, Sinus Lifts, Bone Grafts, Biopsy
Wisdom Tooth Extractions, Gum Surgeries,
Adult Oral Sedation for Patient's Comfort
Financial Options

PPO Insurances
Cash, Visa, MasterCard
Office Hours

Monday, Tuesday, Thursday: 9:30 AM - 2:30 PM
Wednesday: 9:30 AM - 5:00 PM
Saturday: 9:00 AM - 2:30 PM (by appointments only)
Friday, Sunday: Closed
Contact

iCare Dentist
990 W Fremont Ave # X
Sunnyvale, CA 94087
Telephone: (408) 462-9135
Fax: (408) 462-9136
Email: icaredentist990@gmail.com

Please click on the Map to get the direction to iCare Dentist.